The Most Popular Local Food in Nagoya
Misokatsu - Yabaton (矢場とん)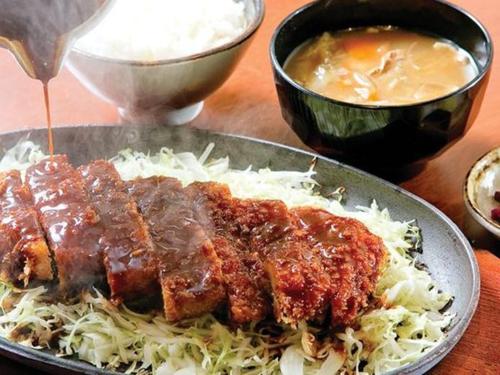 Nagoya, the home of Misokatsu! This pork cutlet with deep miso sauce is an exquisite must-eat item while staying in Nagoya. Its carefully selected ingredients and miso is a well-balanced match! Within walking distance from the hotel there is a Yaba-cho which was found in 1947.
12-minute walk by foot
Hitsumabushi - Unaginoyakko (うなぎのやっこ)
Hitsumabushi is the local Nagoya-style Unadon which is basically sweetly cooked eel on top of the rice. The eel is grilled and never steamed. Nagoya Histumabushi is very popular in Japan and is known to boost your metabolism.
3-minute walk by foot
Miso Nikomi Udon - Yamamotoya (山本屋)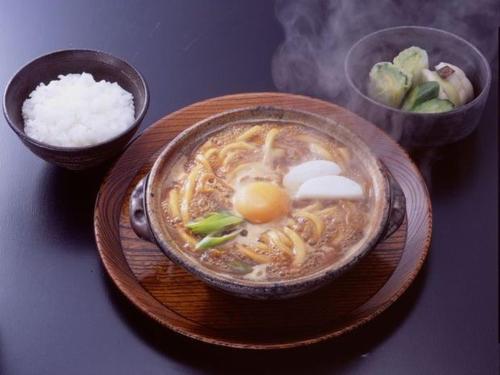 Enjoy a new style of udon that you won't easily discover in other prefectures, with deep miso-based stew with it. The chewy texture of udon blends well with the sauce and we promise it will be a pleasant surprise in your mouth!
13-minute walk by foot
Taiwanese Ramen - Ajisen (味仙)
Experience a mouth-watering delicious, spicy Taiwanese ramen at Ajisen! With chicken, minced fried meat, leeks, red pepper on top of the noodles, enjoy its savoury looks and its wonderful taste!
10-minute walk by foot
Tebasaki - Sekaino Yamachan (世界の山ちゃん)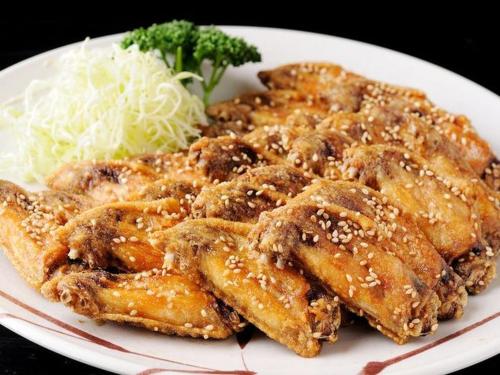 Forget the chicken wings you've had so far. This famous Nagoya-based chicken wing brand demonstrates how good pepper can work perfectly with the brand's secret sauce! Don't forget to drop by if you see this shop around.
15-minute walk by foot